PURE SMM PANEL ⚡

| Resellers' #1 Destination for SMM Services !
***********************
The top #1 automated social media reseller panel,




we offer the best prices for Facebook, Instagram, Twitter, YouTube and others.
PAYTM -ACCEPTED
DEBIT CARS/ CREDIT CARDS- ACCEPTED
UPI - ACCEPTED
PAYPAL - ACCEPTED
*******************
SERVICES
•Buy YouTube Views/Likes/Subscribers
•Buy Facebook Likes/Views/Photo/Video/Share

•Buy Instagram Followers/Likes/Views/Comments

•Buy Twitter Followers/Retweets/Favorites

•Buy Soundcloud Followers/Likes/Reposts

•Buy Web traffic /Social media services
*******************
24/7 SUPPORT
For any question, you can feel free to contact us via Skype, Whatsapp, Ticket

Whatsapp ONLY (not for calls) - 9461323614
***********************
FEATURES
•Mass Adding forms for processing bulk orders
•Instant start and process of all services!
•Instant Deposits!
•Confidentiality 100%
•API For developers and automation!
•Dashboard to track your orders
•Cheapest prices in the market!
•Same day results!
•24/7 Customer Support
*****************************

Connect with us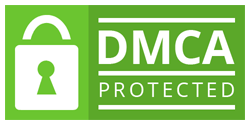 SMM panel , Reseller Panel, cheapest Reseller Panel , Best SMM PANEL , TOP SMM PANEL, YOYO MEDIA , INDIAN SMM , PERFECT SMM, Social Media Service , Cheap Panel, Youtube Views,Cheap Facebook Likes,Fiverr,Seoclerks,Instagram Views,Likes,Followers